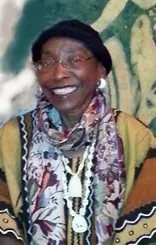 Licensed Psychologist, PSY 13593
Dr. Delores E. Mack is a licensed psychologist with Claremont Counseling and Support Center.
Education and Training Dr. Mack received her Doctorate degree in Clinical Psychology from Stanford University.
Experience Dr. Mack has been the director of two college counseling centers, lived in a developing country for 5 years, and has worked extensively with the Peace Corps. She has also worked with a state children's agency, a school district, and various group homes. Dr. Mack has worked with individuals, couples, families, and groups. She has made dozens of presentations on Stress Management, Assertiveness Training, HIV/AIDS, Communication Skills, Interracial Clients, Counseling Women of Different Cultures and others. With staff support, she developed a counseling center for students at the University of Lagos. She also developed a Minority Peer Counseling Program at Texas Tech University.
Specialties Dr. Mack is holistically oriented, focusing on mind-body connections. She believes that the function of therapy is to empower the individual to work through issues and develop his or her own solutions. Her focus is on what the client thinks, feels and does and how the client can change to create a better reality. Dr. Mack has extensive experience with a variety of issues. She has worked with depression, anxiety, relationship issues, domestic violence and abuse, sexual abuse, and parenting. Dr. Mack very much enjoys her work.
Personal comments Dr. Mack enjoys Broadway Theater, live music and musical performances, reading, overseas travel, and quality time with relatives and friends. She loves good food shared with good friends.
Email: [email protected]