Licensed Psychologist, PSY 22121,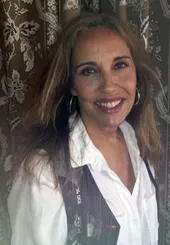 Licensed Marriage Family Therapist, MFC 34551
Dr. Halko-Weekes, Director of Claremont Counseling and Support Center, is a licensed psychologist and a licensed Marriage & Family Therapist in private practice in the greater Los Angeles area. In addition she supervises and trains interns in private practice, who are pursuing their Marriage & Family Therapist license in the greater Los Angeles area.
Education and Training Dr. Halko-Weekes received her Doctorate degree in Clinical Psychology with an emphasis in individual, child and family therapy from Alliant University in Alhambra, California, and is a licensed psychologist. Dr. Halko-Weekes also has a Masters Degree from Azusa Pacific University in Marriage and Family Therapy and is also licensed as a Marriage & Family Therapist in the state of California.
Professional Speaker Dr. Halko-Weekes is a professional and inspirational speaker and has addressed such topics as: "Who am I and how does that affect my role as a manager?", The Art of Relationships, How to identify stress in your children and what to do about it, You can't live in the cookie. (emotional eating and its consequences)
Schedule of Events: See Calendar of events
Professional Associations American Psychological Association, California California Association of Marriage and Family Therapists Member of the Chamber of Commerce
Personal Comments Dr. Halko-Weekes is committed to personal growth and enjoys facilitating that growth in those who desire it.
Dr. Halko-Weekes conceptualizes the individual holistically, taking into consideration the physical, emotional, mental, and spiritual aspects of human beings in context of their past and present relationships. She enjoys reading, mentoring, travel, physical activity, spending time with friends and family, humor, and the outdoors.
E-mail: [email protected]